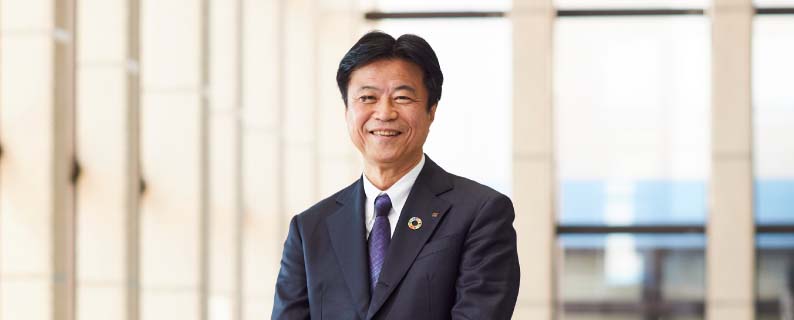 The Noritz Group strives to supply products and services that make people happy.
In all of our business activities, we will continue giving importance to our founding belief that quality baths bring joy to people.
Noritz Corporation was founded in 1951 as Noritsu Bath Industry by Toshiro Ota, who aspired to broaden Japan's bathing culture and raise people's living standards in the post-war era based on his conviction that "quality baths bring joy to people." He formed this belief during his time at the Imperial Japanese Naval Academy, where he deeply appreciated the soothing power of a good bath after undergoing rigorous training. Toshiro Ota remained with the Company as chairman emeritus until he passed away on January 15, 2020. His founding belief is still with us, and I will continue emphasizing it as president and CEO.
Today, with new resolve, the Noritz Group is pursuing its mission of providing the simple comforts of life.
We launched a new medium-term management plan in 2021, and will execute the policies and strategies of plan with a view to ensure the sustainable growth of the Noritz Group going forward.
Satoshi Haramaki
President and CEO
Noritz Corporation