Replacing a malfunctioning boiler with the Noritz NCC199CSDV tankless water heater,supplying hot water more reliably and efficiently than ever.
Commercial
Mater Dei was forced to find a quick replacement to meet the hot-water needs of a high school serving more than 2,000 students, faculty and staff in a compressed timeline after an old 1-million BTU boiler failed.
Solutions : Installed six Noritz NCC199CDV tankless water heaters in a multi-system to replace a malfunctioning boiler. The system was common vented to save time and labor on installation.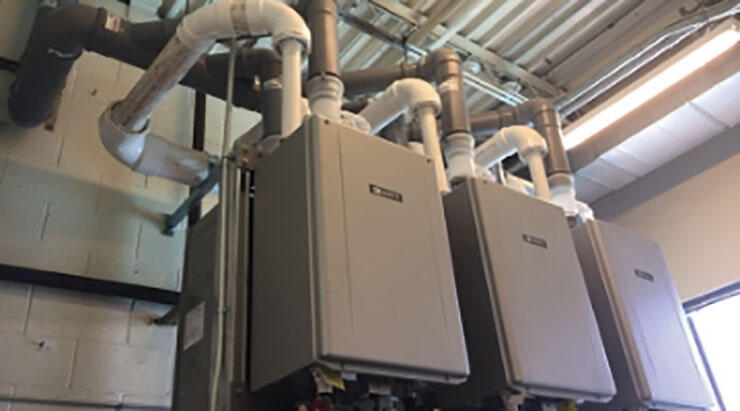 Project Type : School
Replaced : 1-million BTU Boiler
Equipment Installed : NCC199CDV
Number of Unit : 6
Installation Location : Mechanical Room
Outcome : Besides providing an uninterrupted flow of hot water, the multiple-tankless option offers the ability to service any of the six units without shutting down the entire system. Furthermore, load balancing ensures that operation is equalized across all units, so one doesn't suffer undue wear and tear.
This efficient performance, along with the need for one less circulator pump, almost certainly means the school will experience energy savings.